When you embark on a Ph.D., you kind of enter a surreal kind of existence. Your brain is permanently occupied by your research subject matter, leaving your outer shell to deal with the challenges of the "real world". For example, when I am walking down the street, swimming, even conversing with friends - most of the time my brain is in limbo: somewhere between Sylvia Plath and the here and now. This can be draining but I am fortunate enough to be studying something that I am extremely interested in and enjoy learning about.
While researching Sylvia Plath is most importantly and primarily about the work on the page, it is important to place Plath within the context of her era. And what an interesting time period to explore! Plath not only lived through the events of post-war, Cold War 1940/50's; she participated in social and cultural events. From interning at
Mademoiselle
, in New York City - the hub of of capitalism in the Western World, to attending "ban the bomb" demonstrations in London, Sylvia Plath truly lived in and experienced her era. In my own work, I've looked at Plath's responses to McCarthyism, contemporary writers of her era, the difference in attitudes in England and the USA at the time and of course, seen the fragments of the feminist movement begin to emerge strongly.. yes, the 1940/50s were an exciting time where many wonderful poems were written, ideas formulated, and decisions (that still affect us today) were made.
Personally, I have always had an affection for the 1950s, and particularly the 1950s in the USA. I love the fashion, art and literature of the time. I'm really interested in the stifling politics of the day, and how there was a kind of "underworld" where people defied the strict social codes set out. I love the advertisements of the era, the films and music: from Doris Day to Pete Seeger! - you can imagine that the television show "Mad Men" certainly ticks all of my boxes.
So given my love of all things 1950s, here are some cute pictures that I think represent Plath's era - enjoy! :)
Robert Lowell in the late 1950s
The Beat Poetry gang outside City Lights Bookstore, San Francisco
"The famous Cedar Tavern was the number one hangout for New York School artists like Pollock, de Kooning, Robert Motherwell, Mark Rothko, and Franz Kline, just to name a few. They gathered here at least every other night to drink, socialize, and discuss art. In fact, it is often said that it was here that Abstract Expressionism was born and bred"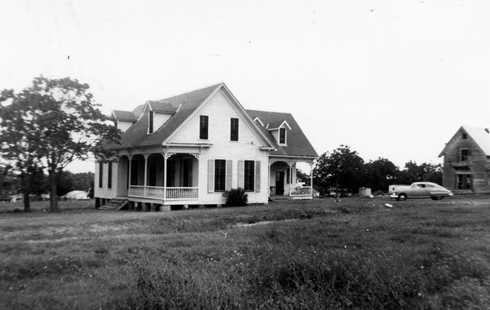 Old Country houses in Texas, 1950s
"Goober and his Kentuckians" - 1950s hillbilly music :)
Vintage Smith College girls (S.P.'s alma mater!)
Tunnel Bar, Northampton MA. (I've sampled their dangerously strong cocktails - I hope S.P. did too!)
Striving for civil rights in Northampton, MA
Ticker-tape parade in the ealy 1960s!
Manhattan from the Staten Island Ferry, 1954
I found most of these images from the amazing website, tumblr - which I would highly recommend if, like me, you enjoy a bit of 1950s nostalgia! :) Some sites I would recommend:
Vintage Smith
,
Tweed Life
,
Fort Staunton
and
Acapareda
. Also, this is a little more modern, but I absolutely love this photoset of
1980s New York City
, definitely worth checking out - crazy how much the city has changed in such a short space of time!